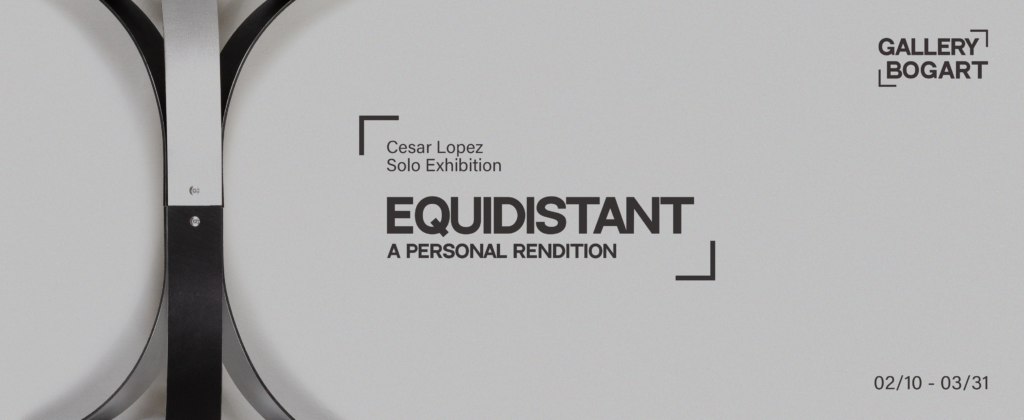 Equidistant – Solo Exhibition by Cesar Lopez
Gallery Bogart is pleased to present Equidistant a Cesar Lopez Solo Exhibition. This exhibition will showcase a series of new works that explore the artist's personal journey as an immigrant and the complexities of national identity and belonging. Lopez's work often features symbols such as flags, maps, and globes, which he uses as a way to express his complex relationship to geography. In "Equidistant," Lopez presents structures that come together to form his personal interpretation of the globe.
Artist's Statement 
The objects in Equidistant display a progression of structures that coalesce into a personal rendition of the globe. I have condensed my experience to a single geometric unit. The structure articulates my migratory journey from the 15°N longitude line of my hometown, northward to the 40°N longitude where I now reside. The modules are displayed as pairs to emphasize their relationship to each other, like traveling from point A to point B. Likewise in the other pieces, you can travel from one point around a sphere and end up in the same place. By continuously exploring and expanding, I have built an image of the world based on my own experience.
Opening Reception 
Friday, Febuary 10th
5:00pm to 8:00pm
1400 Union Avenue
Kansas City, MO 64101